admin
"A man with a foresight is a man that invests ahead"
Located at the heart of one of the fastest growing places in the Lagos metropolitan. Golden City Estate is located at Imota, behind Caleb University, Ikorodu.
Besides being a surreal and the perfect place to have the home of your dream. With a free flow drainage system and street lights.
It also boasts the finest
*Recreational centre
*Relaxations centre and
* Shopping mall.
Formerly bushy, but now cleared, the access gate is in place, there is a perimeter fencing all round, foundation is all done, and every brick been laid is fastly transforming Golden city into one of the most, magnificent and unique housing projects in Lagos.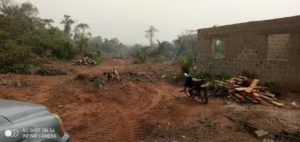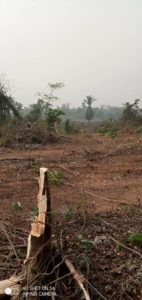 A close neighbor to the famous
*Caleb University,
*Caleb College of Medicine
*New Mile 12 Market
*Fashola housing eatate
*Oko Baba saw-mill and
*More than 12 Formal Estates.
Golden City Estate continues to appreciate at a rapid rate. It has become a case of love at first sight for many prospective buyers who have been there to inspect.
At Jemras, our ultimate goal is providing suitable lands, homes and properties for everyone irrespective of their social class, income and all else.
Watch out! for one of the grandest housing projects from Jemras. Watch out! for Golden City Estate!…